This Christmas, Hotel Royal Macau is ready to spread a cheerful holiday message with an array of festive deluxe cuisines and activities. Santa Claus and Party Favours are available from 24 to 26 December at FADO and Lobby Lounge.

Celebrate a memorable Christmas with the Festive Lunch Set and Christmas A-La-Carte Specials, crafted by Executive Chef Luis Americo at FADO Portuguese Restaurant. Boost the holiday mood with a Christmas & New Year's Eve Countdown Party at Lobby Lounge. Share the Christmas joy with our fantastic Goodies for your beloved.

FADO PORTUGUESE RESTAURANT
The highlight of the Festive 3-course lunch set menu such as Chestnut cream soup with mushrooms, truffle and parmesan; feasting your taste buds on Oven roasted cod with onion's comfit, roasted peppers and punched potatoes in their jackets and delightful Sweet rice with caramelized apple and cinnamon crumble. 3 kinds of appetizers, 3 varieties of main courses and 2 types of desserts are available for your selection (Vegetarian option also available).
Besides, FADO will also launch Christmas A-La-Carte special dishes, Seared scallops with celery bulb purée flavored with black truffle, sautéed mushrooms and green peas; Charcoal grilled ribeye, green asparagus and chestnut rice with pine nuts and raisins and Christmas carrot and orange lava cake with chocolate mousse and crispy meringue, all created by Chef Luis to bring you a Portuguese Christmas. Pairing the festive delicacies with fine wines in FADO's romantic ambience would surely steal your loved ones' heart!
The 3-course lunch set menu and Christmas A-La-Carte special dishes will be available from 17 Dec, 2016 to 2 Jan, 2017. The lunch set will be priced at MOP 220 per person (Subject to 10% service charge).
Christmas Menus can be downloaded here.
Reservations: (853) 2855 2222, ext. 142
M/F, HOTEL ROYAL MACAU, ESTRADA DA VITÓRIA 2-4, MACAU

LOBBY LOUNGE
Kick off the Christmas and New Year at the Lobby Lounge Countdown Party with live music performance. Cheer and make a toast with your friends on this fascinating night with the "Festive Countdown Cheers" including 2 glasses of selected house wines / selected beers / cocktails & 1 glass of non-alcoholic drink (Mineral Water / Perrier / Tea / Coffee) plus a choice of delicious snack (Satay Skewers/Deep-fries Cod Fish Croquette/ Deep-fried Chicken Wings/French Fries) at just MOP 180 per person on 24 & 31 Dec, 2016 (from 10pm to 1am). (Subject to 10% service charge & 5% tourism tax).
Reservations: (853) 2855 2222, ext. 168
HOTEL LOBBY, HOTEL ROYAL MACAU, ESTRADA DA VITÓRIA 2-4, MACAU

ROYAL BAKERY
Indulge in your sweet tooth with our Christmas Goodies, such as Dark Chocolate Christmas Log Cake, Christmas Whole Cakes, Mini Cakes and Gingerbread Cookies until 26 Dec 2016.
Reservations: (853) 2855 2222, ext. 137
HOTEL LOBBY, HOTEL ROYAL MACAU, ESTRADA DA VITÓRIA 2-4, MACAU

FADO FESTIVE SET LUNCH AND CHRISTMAS A-LA-CARTE SPECIAL DISHES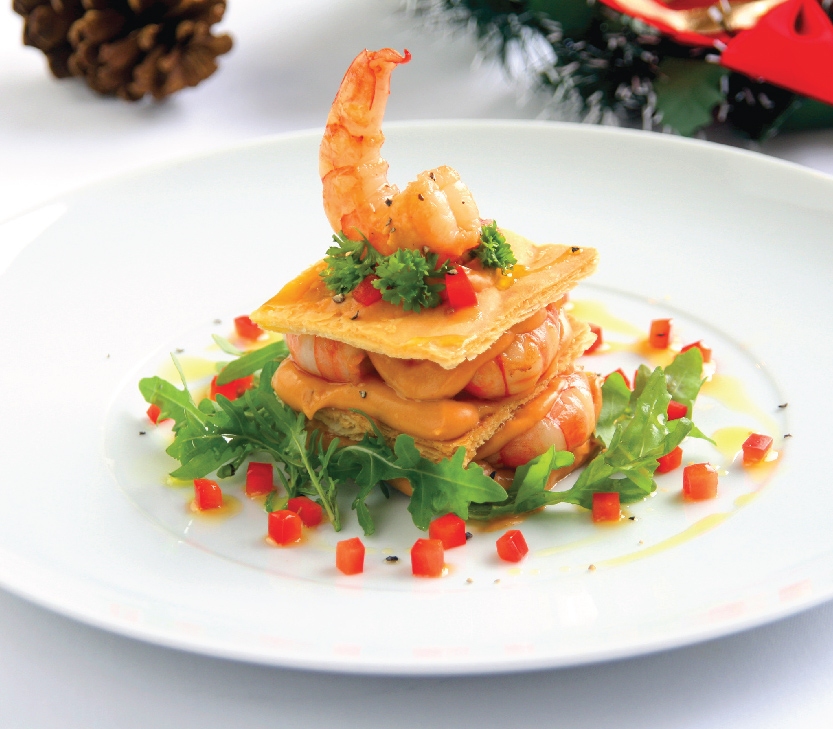 Set Lunch - Shrimp puff with rocket salad and special vinaigrette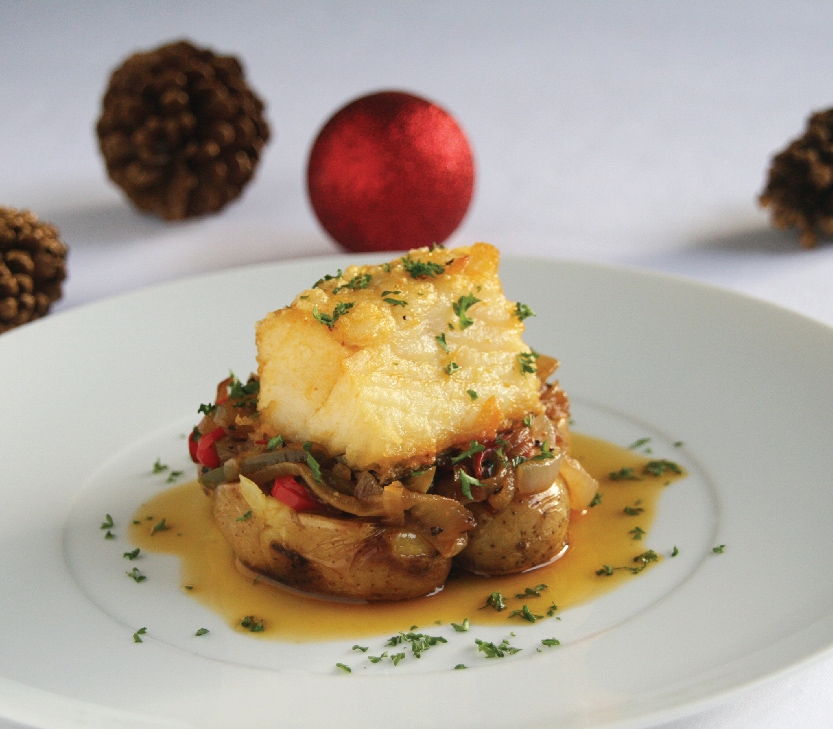 Set Lunch - Oven roasted cod with onion's comfit, roasted peppers and punched potatoes in their jackets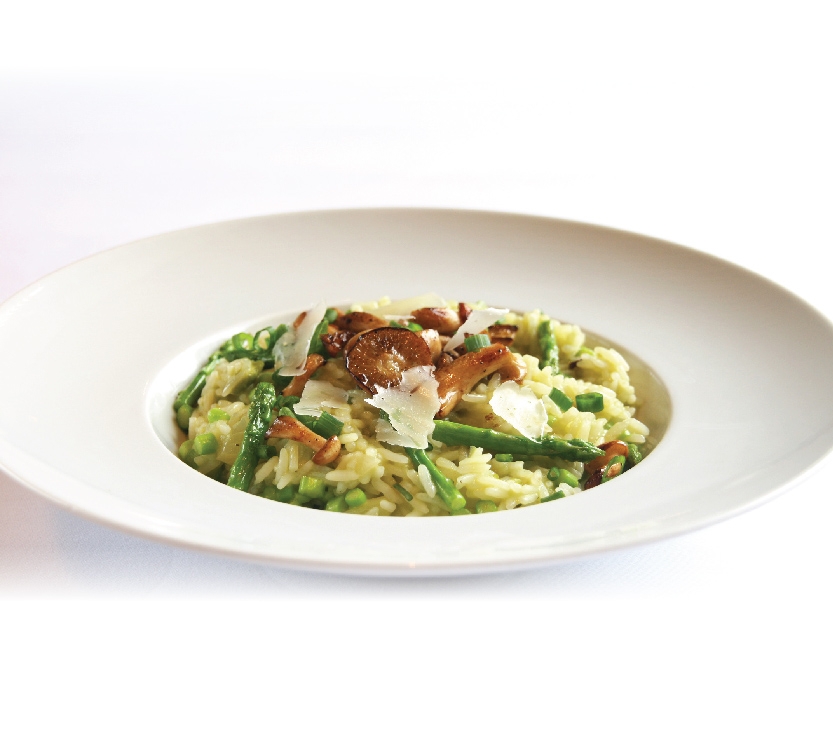 Set Lunch - Green asparagus and mushroom wet rice with cured Azorean cheese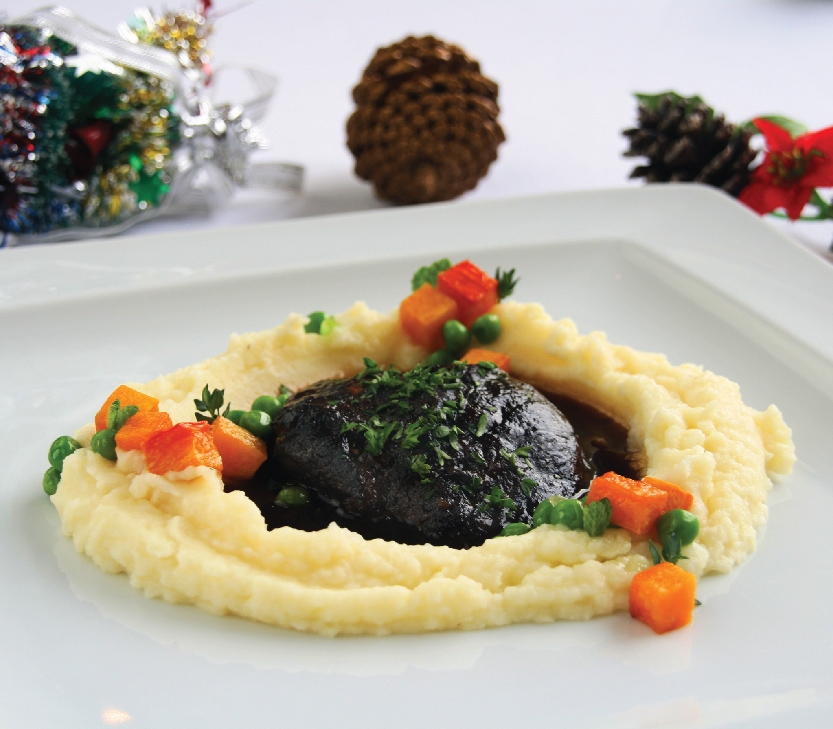 Set Lunch - Iberian pork cheek with mashed potatoes, carrots and green peas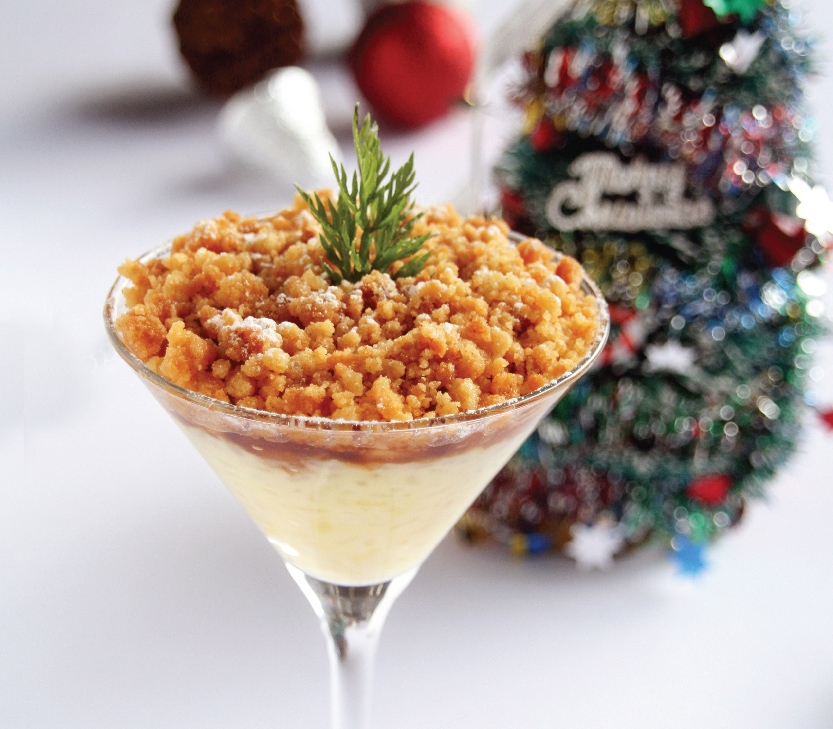 Set Lunch - Sweet rice with caramelized apple and cinnamon crumble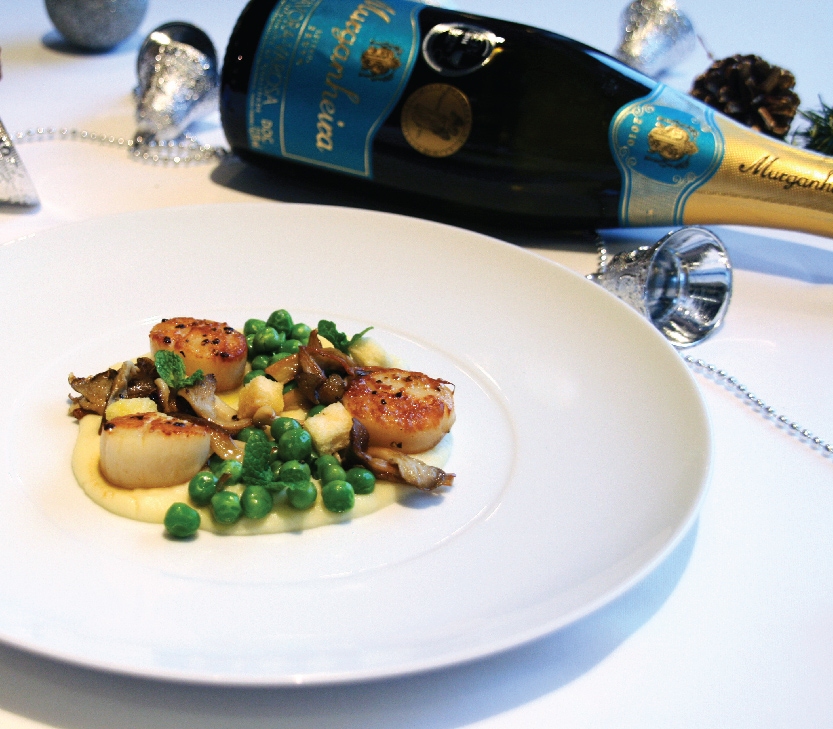 A-La-Carte - Seared scallops with celery bulb purée flavored with black truffle, sautéed mushrooms and green peas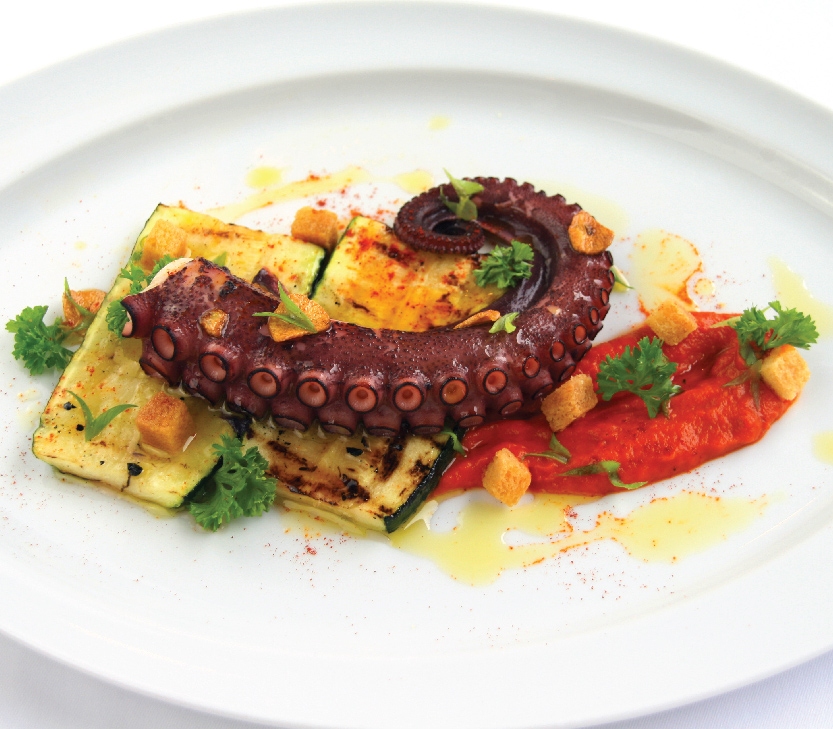 A-La-Carte - Grilled Octopus leg with roasted red bell pepper mousse and grilled zucchini
A-La-Carte - Charcoal grilled ribeye, green asparagus and chestnut rice with pine nuts and raisins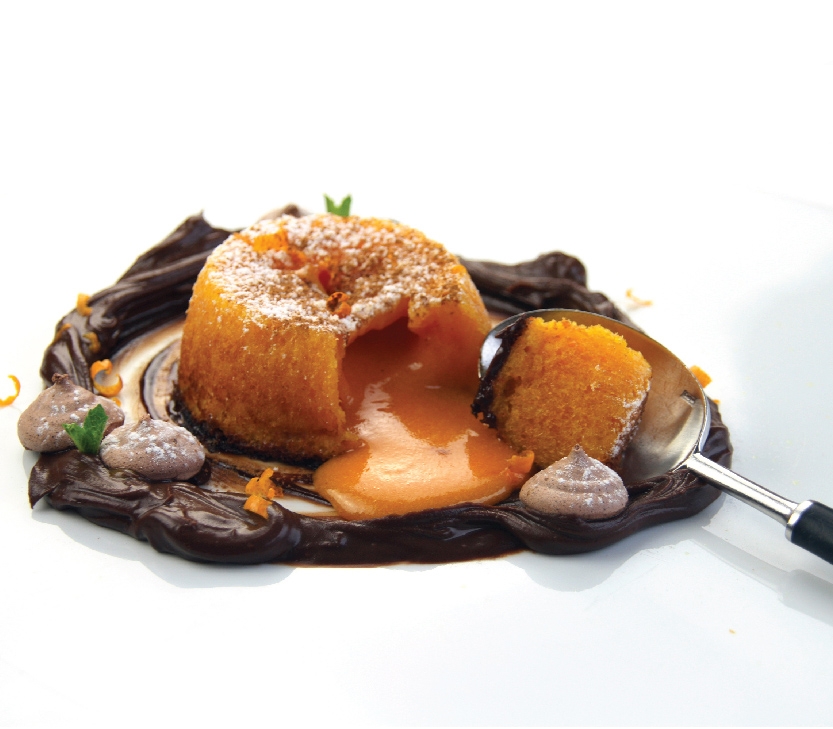 A-La-Carte - Christmas carrot and orange lava cake with chocolate mousse and crispy meringue


CHRISTMAS' LIMITED PASTRIES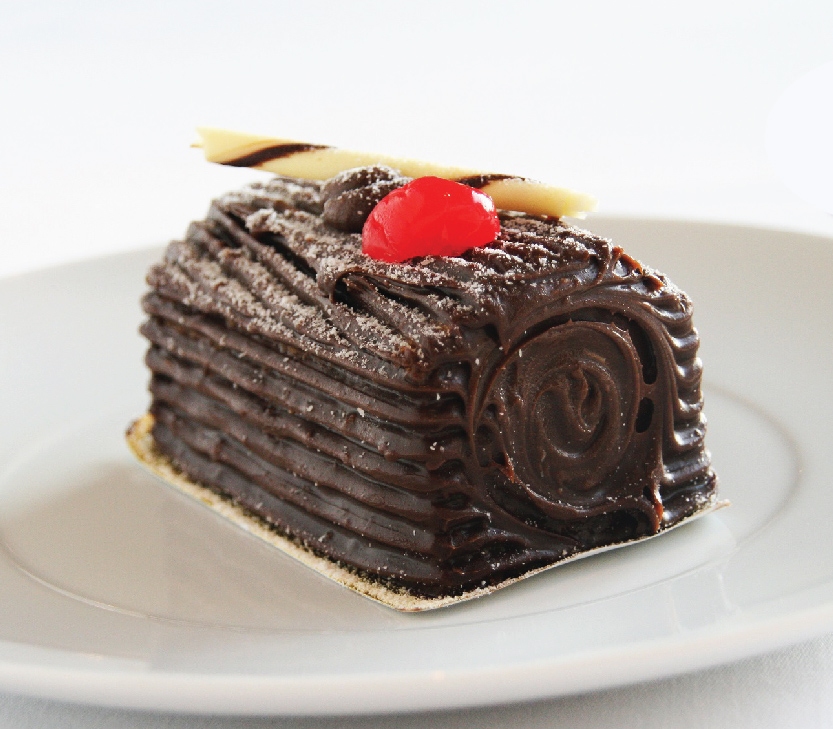 Dark Chocolate Christmas Log Cake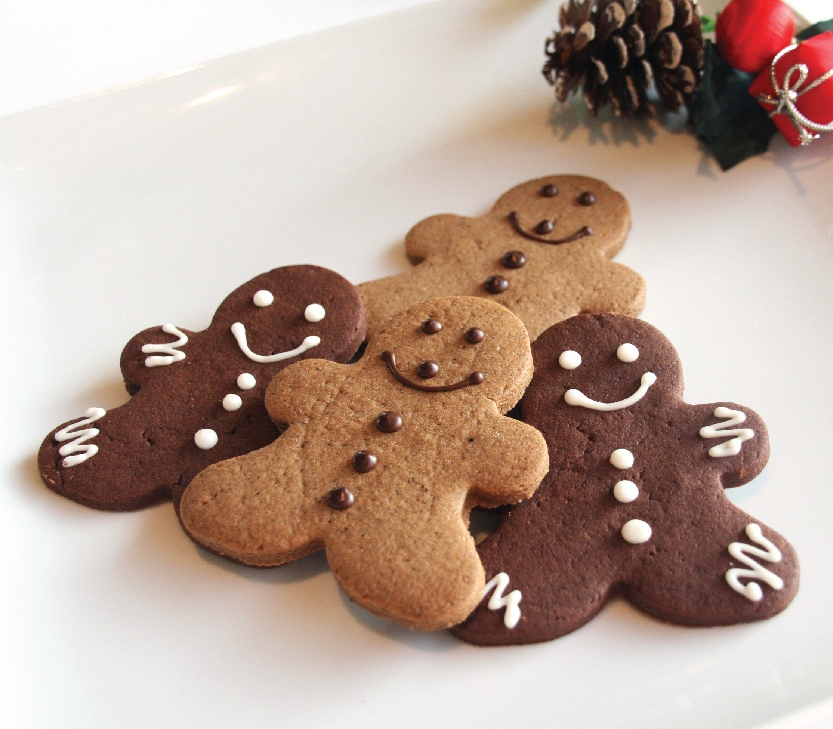 Gingerbread Man Cookies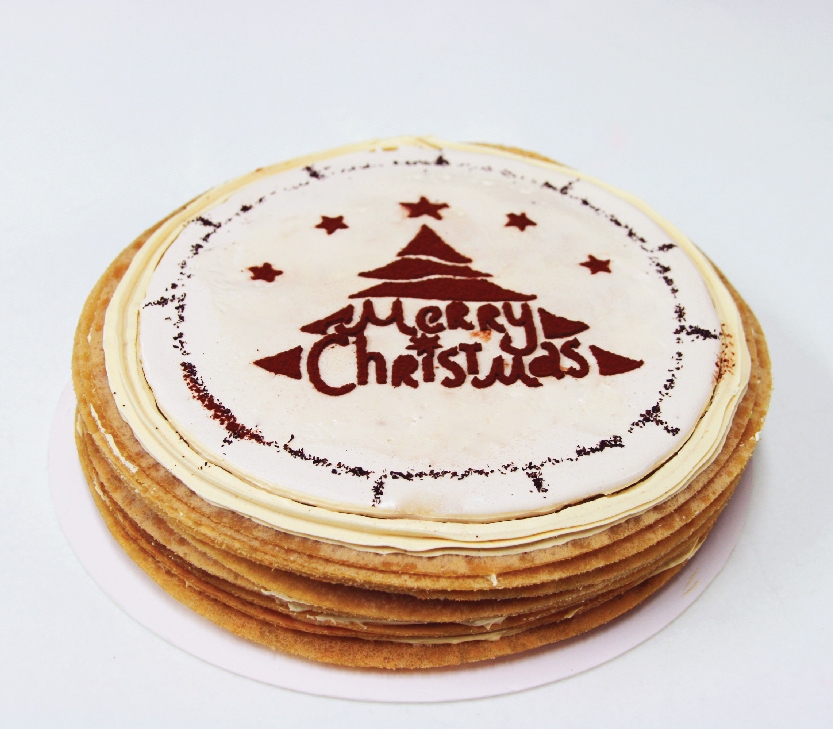 Christmas Whole Cake – Earl Grey Mille Crepe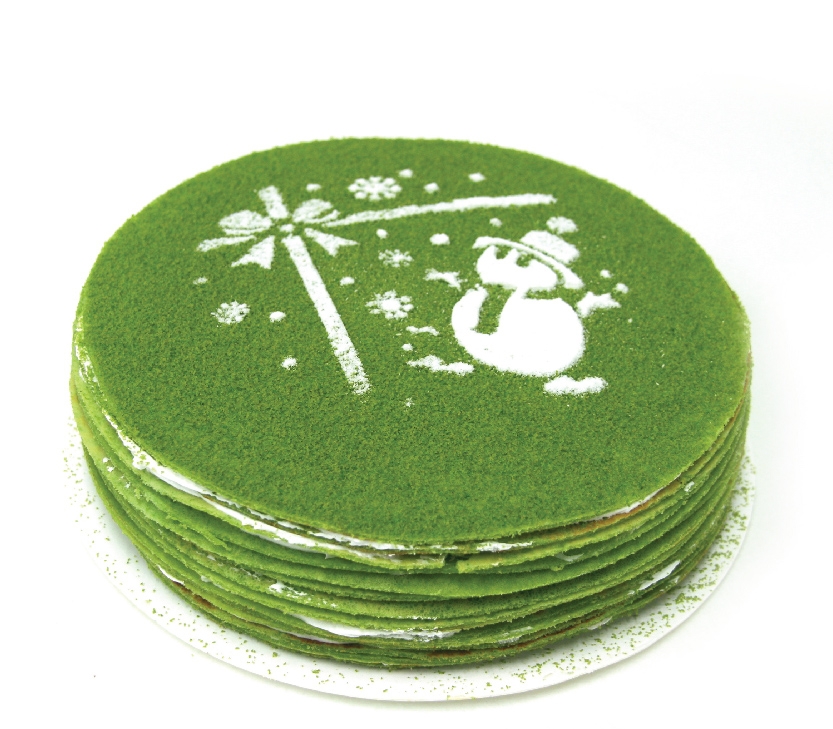 Christmas Whole Cake – Green Tea Mille Crepe