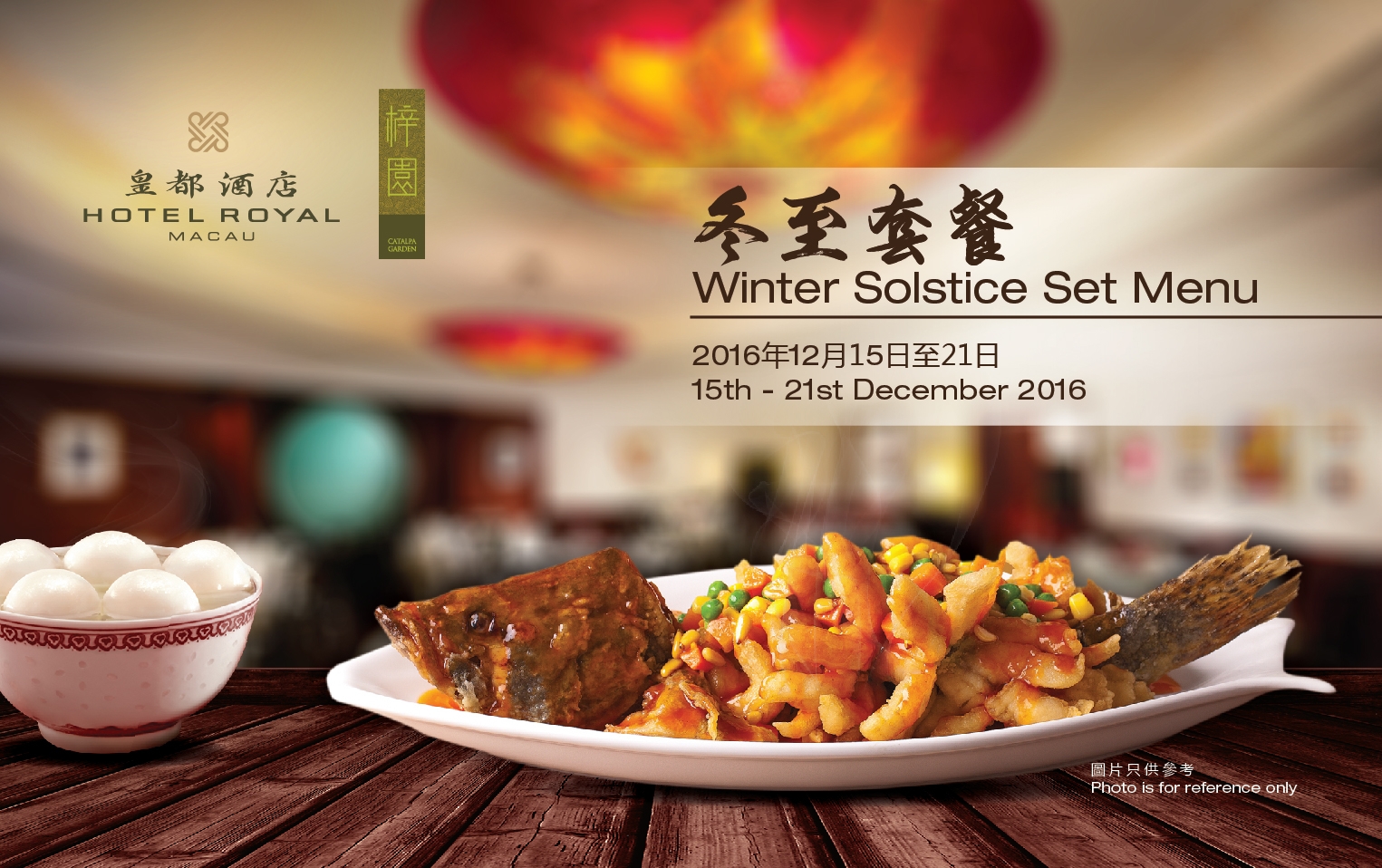 When it comes to the Winter Solstice, enjoy a fabulous family reunion dinner at Catalpa Garden. Winter Solstice Sets that from 4 pax to 12 pax are available from 15th to 21st December,
Date: Dec 15th - 21st, 2016
Venue: Catalpa Garden
Menu: Can be downloaded here
Reservation: Please call (853)2855 2222, ext. 189.
Dishes Photo: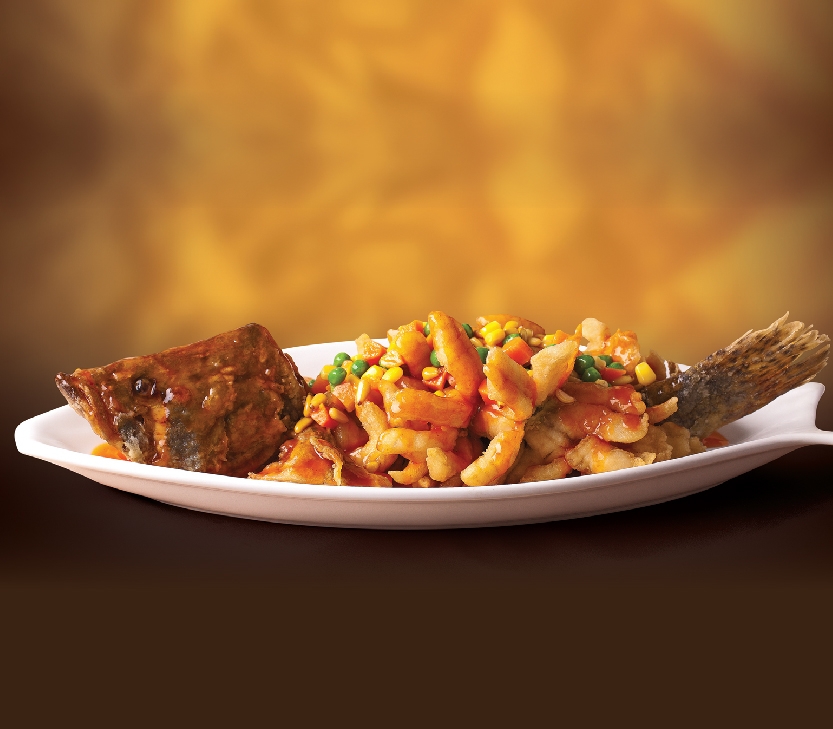 Deep Fried Sweet and Sour Mandarin Fish with Pine Nut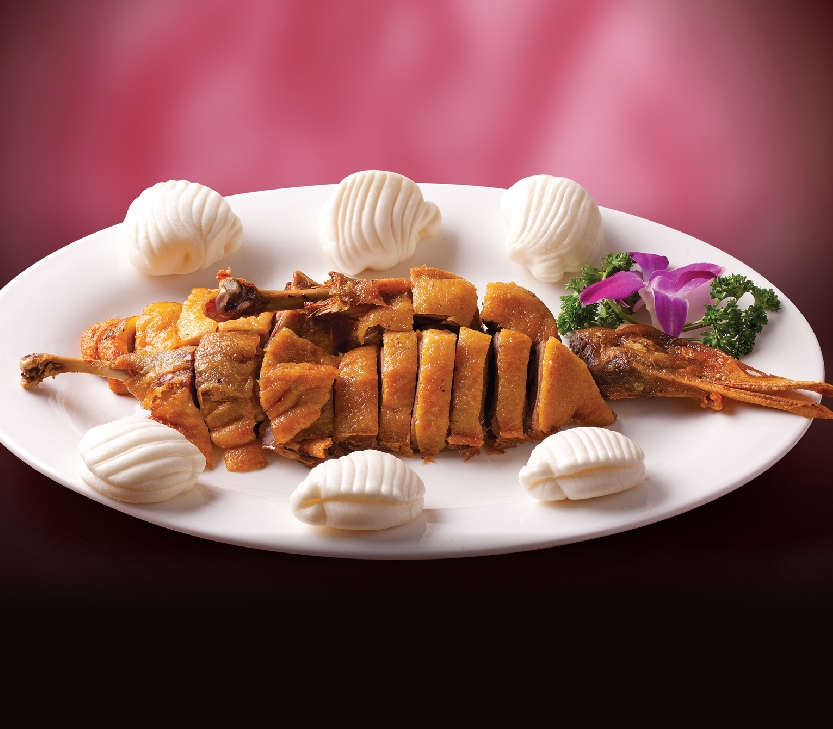 Camphor Tea Leaf Smoked Duck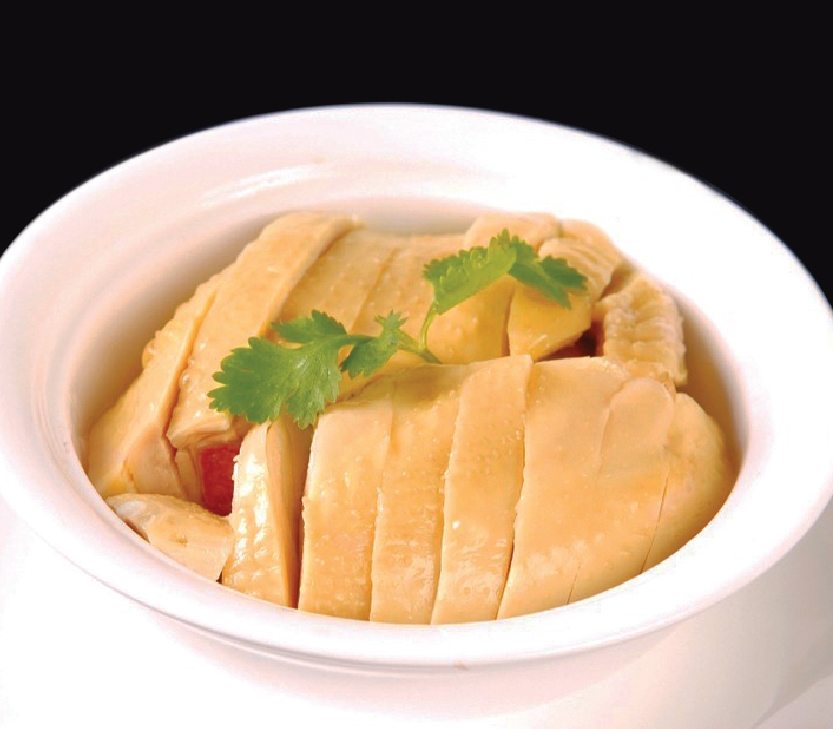 Marinated Chicken with Huadiao Wine