A piece of pleasant dessert and a glass of refreshing drink would give you a brand new day. FADO restaurant of Hotel Royal Macau presents "Summer Duo", a sweet combo of Portuguese Pavlova with the special cocktail Royal Port & Tonic, both are tasteful and surely tickle your fancy.
Pavlova is one of the most popular desserts in Portugal. Luís Américo, Executive Chef of FADO has masterfully incorporated different ingredients to present 4 traditional Portuguese Pavlovas: Egg Cream, Creme Brulee, Serradura and Port Wine Chocolate.
Those who have a love of rich egg-yolk desserts must try our irresistible Pavlova with Classic Egg Cream and Roasted Almonds, which is an innovative mix-and-match of egg custard and crunchy meringue; experience a magical moment of Pavlova with "Creme brulee" and Cinnamon as the Cinnamon perks everything up; Pavlova with Lemon Curd and "Serradura" brings you a refreshing enjoyment, the crisp meringue melting on the tongue while the lemony cream lingers in the mouth are good enough to impress anyone; Last but not least, be prepared your sweet tooth will swoon in only one bite of our Pavlova with Port Wine Chocolate Mousse and Fresh Strawberries.
Pair up great food with great drink. Hotel Royal Macau introduces a special cocktail Royal Port & Tonic. A delicious combination of the white port wine with tonic water and topping it up with ice and fresh mint leaves, the richness come with an abundance of intense flavours to perfectly match with the sweetness of Pavlova.
Summer Duo is available at FADO restaurant from now until September 30 – a combo of one Pavlova and one Royal Port & Tonic at the special price of MOP 80 per set (Original price MOP 120), subject to 10% service charge. For enquiries or reservation, please call (853) 2855 2222, ext. 142.
Stay tuned to our Facebook Fanpage and Wechat for more news and updates!

Facebook: www.facebook.com/hotelroyalmo

Wechat: macauhotelroyal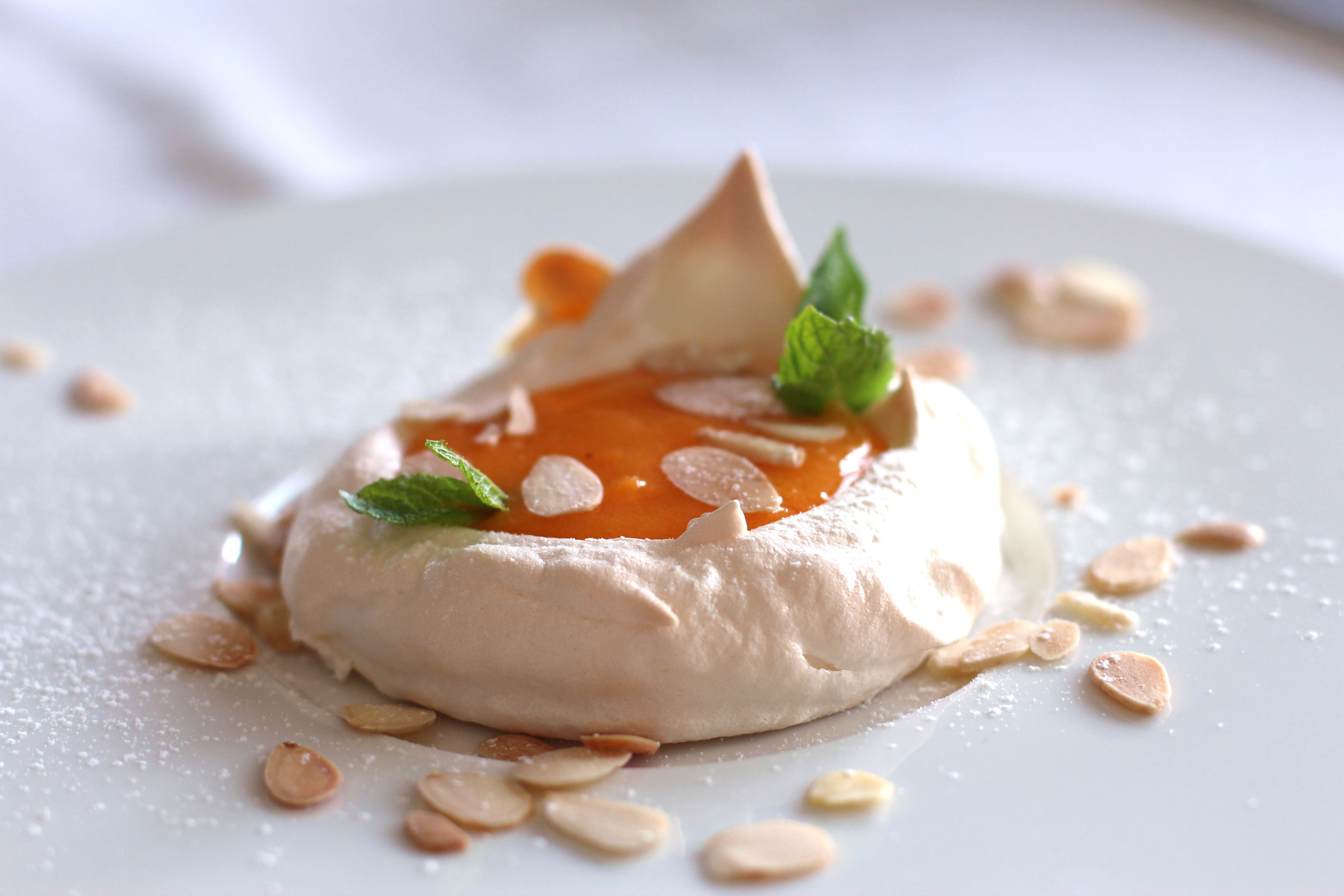 Pavlova with Classic Egg Cream and Roasted Almonds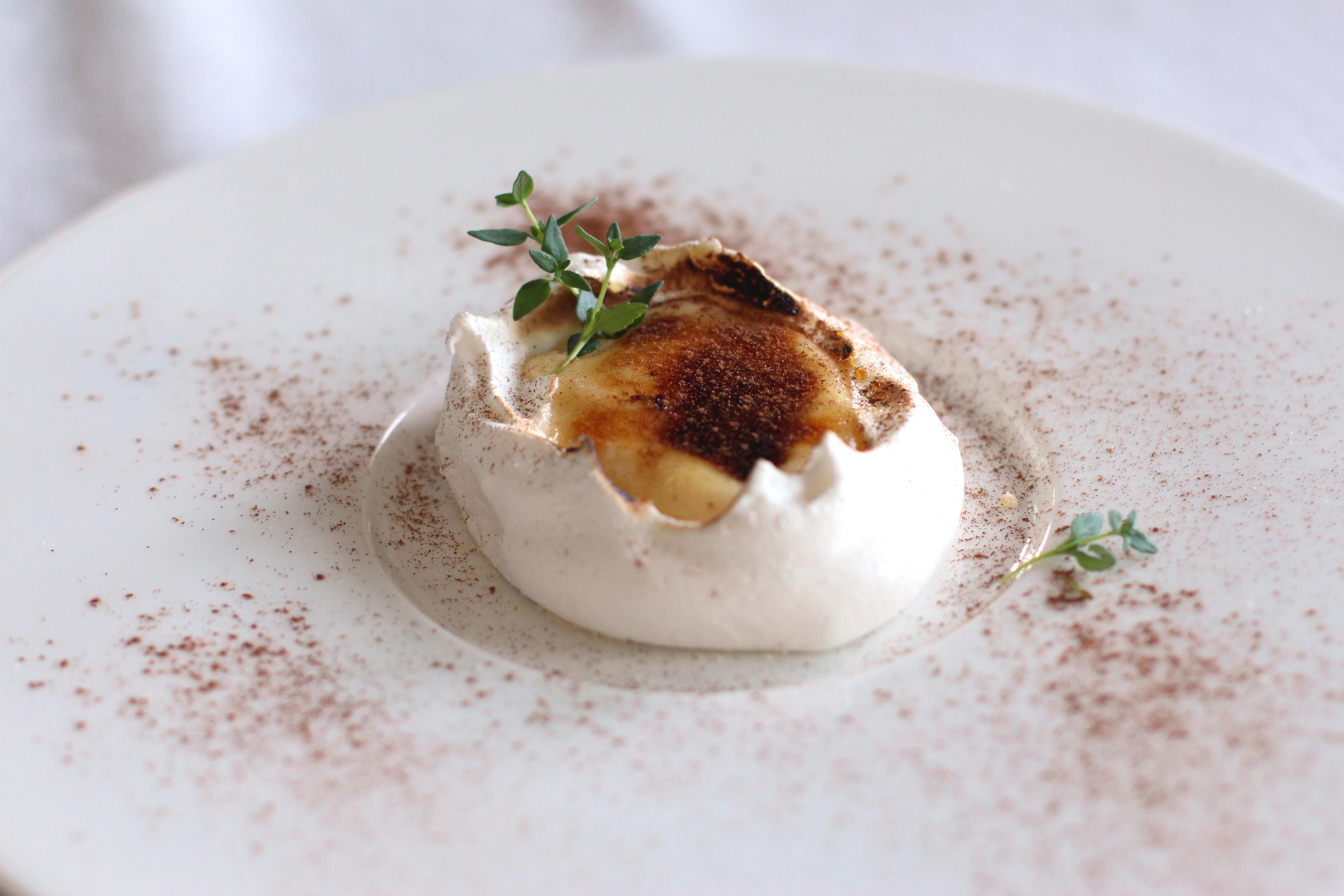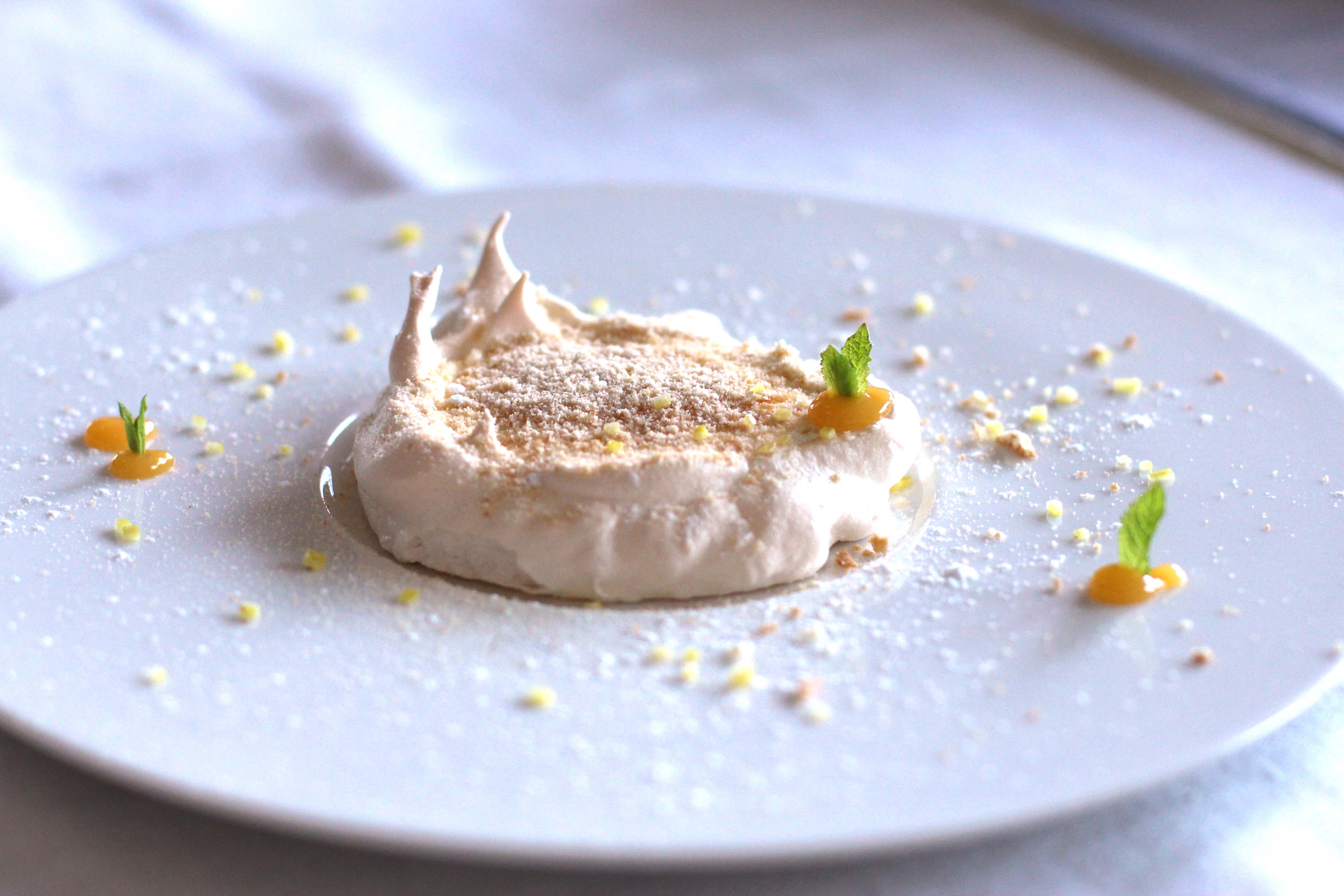 Pavlova with Lemon Curd and "Serradura"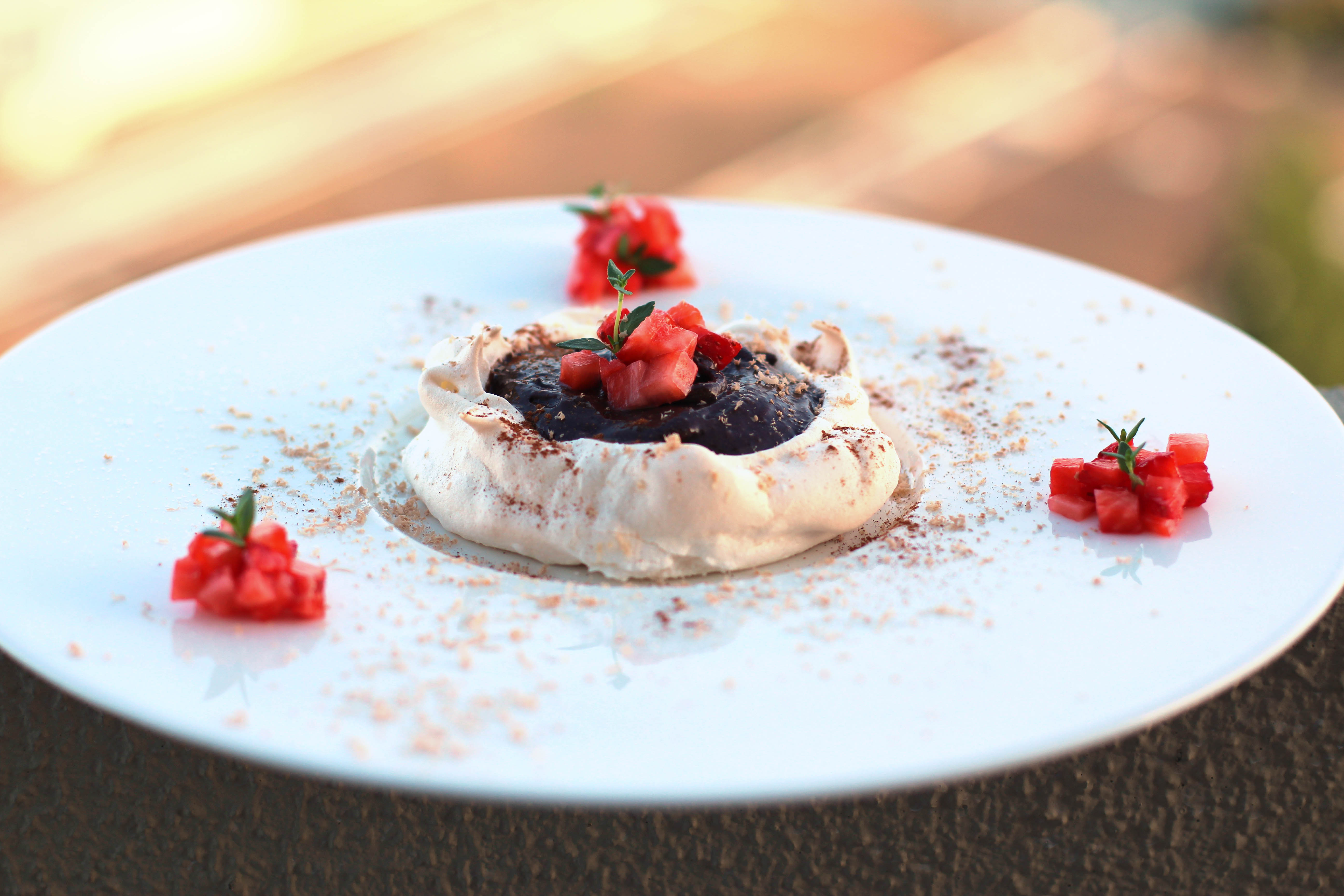 Pavlova with Port Wine Chocolate Mousse and Fresh Strawberries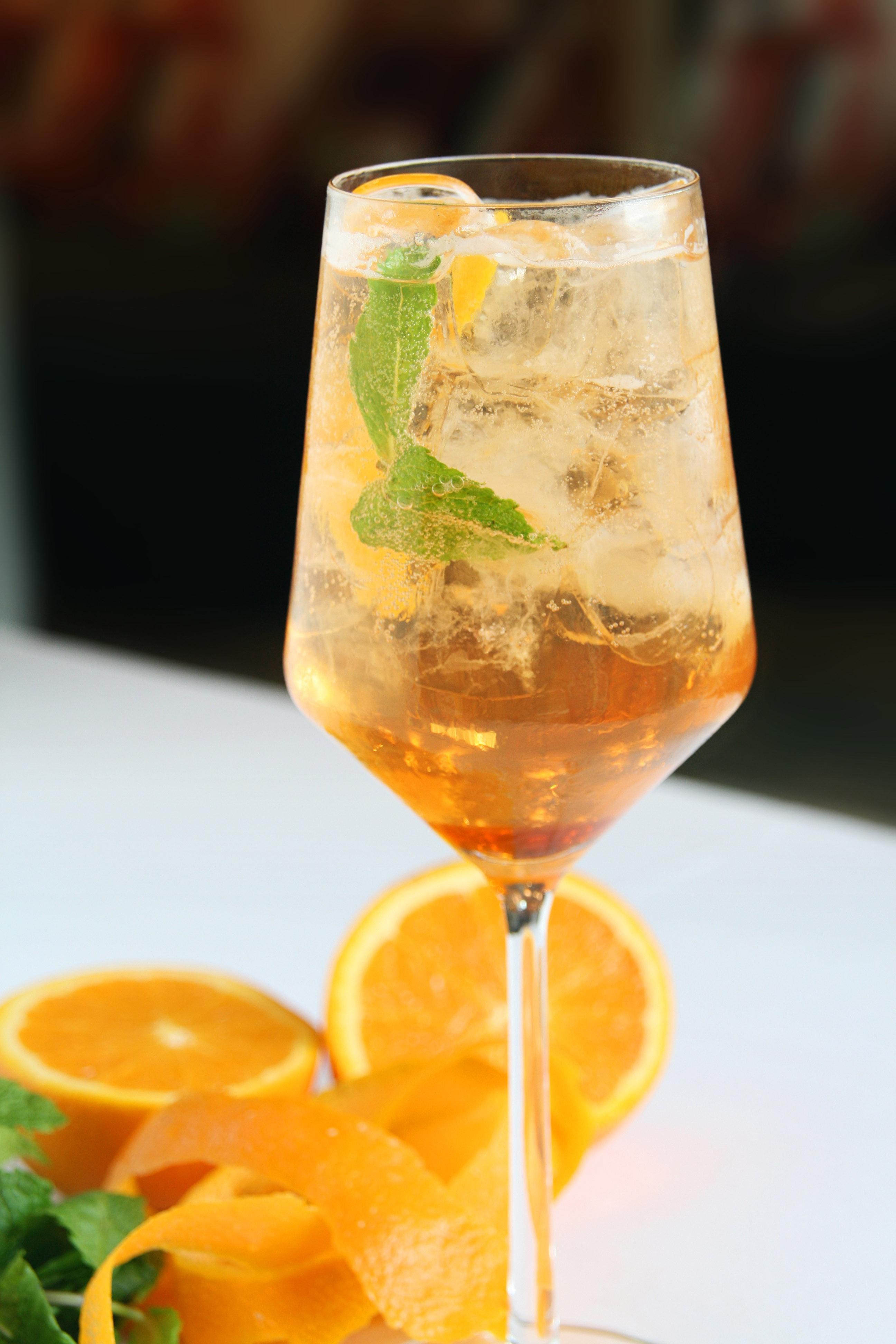 Royal Port & Tonic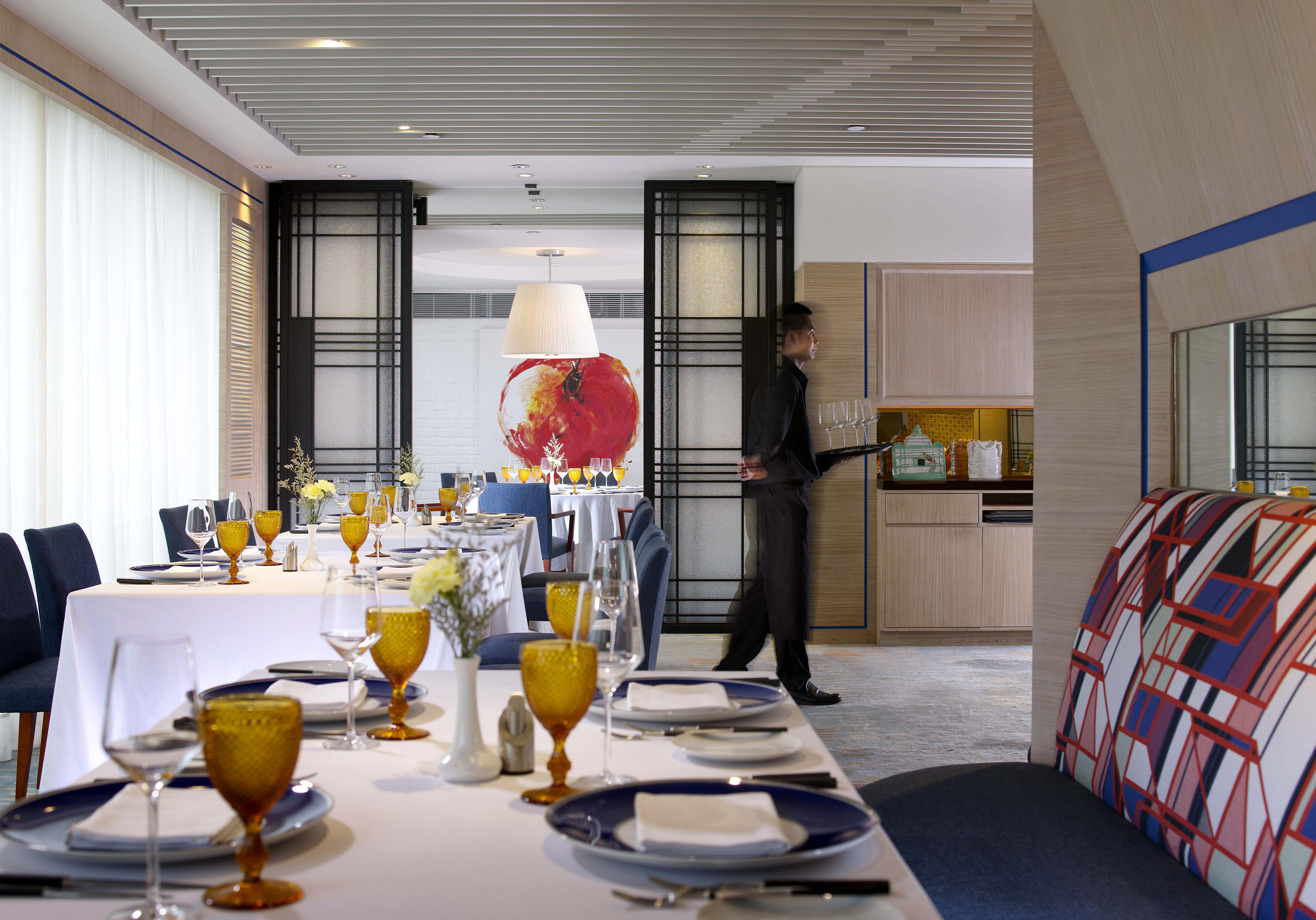 FADO Restaurant of Hotel Royal Macau